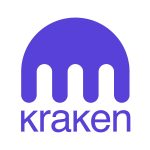 Crypto Specialist at Kraken
This is a fully remote role requiring English fluency. You must be willing to work evenings and weekends.
We're accepting applicants for our Client Engagement team, which provides first rate customer support to our users and also handles most aspects of Crypto Funding & Staking operations. Our team is one of the best in the industry, and we're looking for people who can make us better. Many of us work remotely, but we're in touch with each other constantly. We collaborate to solve tough problems and meet regularly to stay up to date on what's going on in the company and industry. We have a great community, and many of us have become close friends.
Enroll Now
Recommended Course
Learn cryptocurrency basics and how to earn passive income with Cryptocurrency
Responsibilities
Utilizing e-mail, live chat, and phone support to respond to 20 to 150 client enquiries regarding Cryptocurrency transactions, Staking and various other Crypto related products on a daily basis
Meet Service Level Agreements (SLA)
Utilize Key Performance Indicators (KPI)
Monitor technical issues
Liaise with our funding engineers to ensure that client transactions are processed quickly
Strive to make your team's work as efficient as possible by improving or creating processes, automating as much of your work as possible
Requirements
Strong written English communication skills (other languages are helpful)
Security and privacy focused
Technical understanding of how most major cryptocurrencies function
Ability to read Blockchain Documentation
Able to make quick decisions autonomously
Loves helping people
Location Tagging: #US #EU
We're powered by people from around the world with their own unique backgrounds and experiences. We value all Krakenites and their talents, contributions, and perspectives.