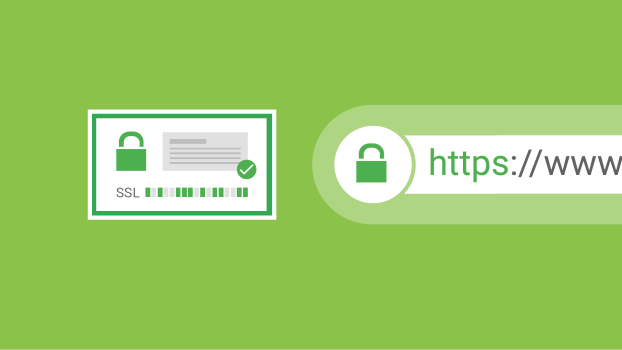 Best seller
FREE SSL Setup Service
Add to wishlist
Added to wishlist
Removed from wishlist
0
Add to compare
Free SSL Setup Service on your Server. Don't pay $$$ for a basic SSL that you can get for free.
Since 2017, there is a security movement led by developers and internet foundations across the globe to make basic encryption that SSL provides accessible to every website owner.
The challenge was to make these SSLs recognize by a wide range of browsers like Firefox, Chrome, Edge, Brave, Internet Explorer and Opera among others.
That's changed over the years now, as the San Francisco based Non-Profit  internet foundation (ISRG) developed Let's Encrypt that has major donors like IBM, Mozilla, Cisco, Shopify, WordPress and many many others.
Free SSL Setup Service on your Digital Ocean, Name cheap, Vultr or any hosting with Linux / Ubuntu as it's server software.
We setup the SSL from Let's Encrypt for two sites of yours maximum.
Benefits of Setting up a Free SSL from Let's Encrypt
Creates the trust factor for Brands.
Improves search rankings on Search engines ( Since 2014, Google has been keen on this read here )
Secures the connection between your server and the user trying to access it by encrypting the communication between. So nobody intercepts it.
Protects the users from a vide range of attacks like Tab nabbing, etc and basic government censorships.
What do you get?
> Free SSL from Let's Encrypt that's set to renew automatically for the life of the website.
> Expert Secure SSL Installation (on Apache/Litespeed/Nginx servers based on Ubuntu or linux)
> Peace of Mind and a Secure website that your users will find confident in using.
What's the catch?
There's no catch. You pay $10 for the service and that's that. There's no charge for the SSL ever.
Also, there are different categories of SSL and the setup process is different for them. The SSL we refer to is the Basic SSL that's free from Let's Encrypt.
If you're looking for Wildcard SSL, EV and DV SSL. The SSLs are chargeable and available from Name Cheap, GoDaddy etc. Because of the process involved, setting up those SSLs have a different charge. Please get in touch before you order those.
The Installation covers only for one website per installation on a server. If you're changing servers, you'll have to reinstall the SSL even for the same domain name. To re-install again, please purchase the pack again.
Some of our Other Limited Time Offer service:
General Inquiries
There are no inquiries yet.