Make a note of these Small Business Instagram marketing ideas for you to use while promoting / building a brand on Instagram.
Instagram's potential is based on user behavior, not on the volume of users that are active:
Instagram users enjoy talking to advertising. 90% of Instagram users reportedly follow brands on the platform. According to data from Facebook's research team in the year 2019, revealed that 58% of users on the photo-sharing platform have made a purchase after seeing a good or service on Instagram. This gives them insight to shape Instagram into a social eCommerce platform.
Small business owners that lack the time or resources to devote to expensive marketing campaigns should turn to Instagram.
Watch this Video on Quick Tips on Small Business Instagram Marketing Ideas
Unpaid social media marketing can help you grow your customer base without a dedicated marketing team or a sizable budget; all you need is a free account and a smartphone camera to get started.
Does your small business have a chance of succeeding based on the Small Business Instagram Marketing Ideas?
Regardless of whether you run a tiny bookshop, an online store, a landscaping business, an auto repair shop, or a yoga studio, Instagram may help you expand your company. If your customers are on Instagram, you may find success there.
If you can only dedicate a limited amount of time to one or two social media platforms, be sure that Instagram is popular with your potential customers. Here are a number of ways to find out
1. Talk to your customers
Asking directly is the quickest approach to learn if your customers use Instagram.
Send a brief survey regarding social media usage to your customers if you already have an email list. media practices. Ask about their preferred method of communication and how they like to stay updated with companies.
SurveyMonkey and TypeForm are two free solutions for surveying your audience. TypeForm 's
A social media survey form might serve as motivation. Adapt it by adding inquiries that will
you details about your clients.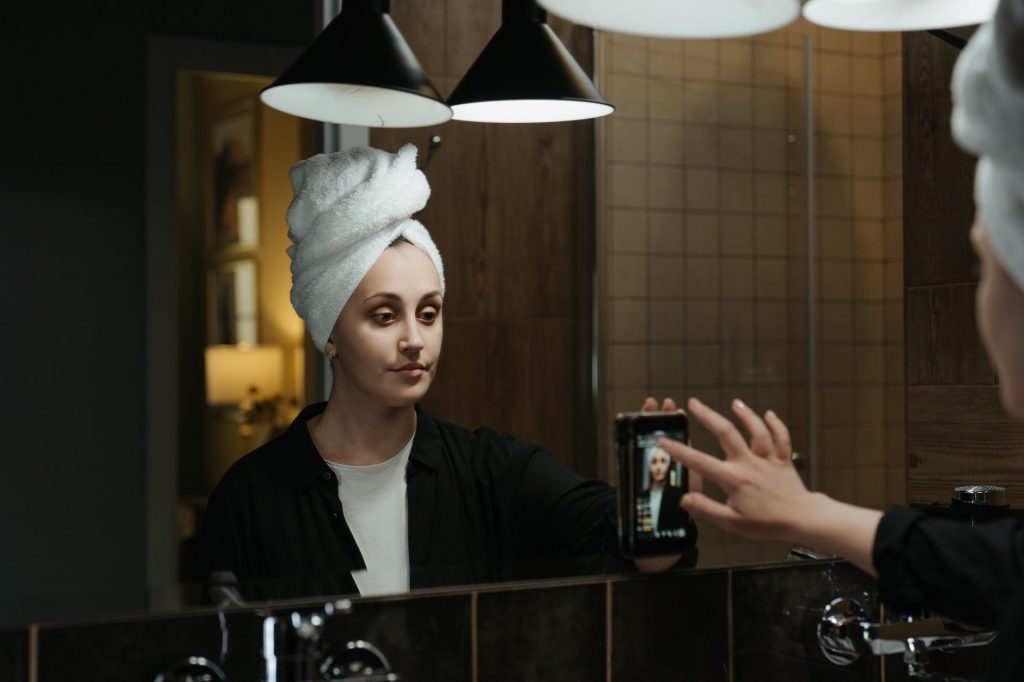 2. Compare the demographics of your target audience and the Instagram user base.
Different demographic groups are more active on various social media platforms than others.
Age, gender, income, location, and other demographic factors should be compared.
The psychographics—psychological characteristics—of your target audience as they relate to the social media sites you're looking at.
For instance, the most active age group on Instagram is 18-29, whereas the most active age group on Pinterest is 50-64.
3. Consider your competition
Customers who frequent the stores of your rivals represent potential new clients for you. Therefore, it is likely that your customers are doing well on Instagram if businesses that are similar to yours are. You only need to get blogging now, that's all!
The ideal platform for you might not be Instagram if none of your competitors use it. However, go ahead and open an account if a sufficient number of customers have expressed an interest in following your company on Instagram. You might be the first company in your industry to see Instagram's potential.
4. Goal Setting for your Small Business Instagram Marketing
On Instagram, you can post a variety of content. Setting goals can help define your Instagram marketing strategy, focus your efforts, and make it much simpler to choose what to post.
Typical goals for small business Instagram Marketing ideas include the following:
* Increase Sales
* Their audience should be expanded, and brand loyalty should be increased.
* Improve brand recall
* Increase the amount of people who visit your website.

Learn HOW TO DO Instagram Marketing in 2022: Complete Guide To Instagram Growth (Course)
5. Organize joint ventures (with influencers or complementary brands)

* Create material for your Instagram feed centered around one or two objectives.
* Establish content ideas or themes that speak to your intended audience.

Choosing themes to guide your work may be advantageous after you've determined your goals. Because they will know what to expect, your audience will be more excited to connect with you and your brand will be more consistent. For instance, a content pillar could contain behind-the-scenes content (or theme).
Here are a few illustrations of Instagram content Ideas to get you started:
Pedagogical content (such as hints or tutorials)
Content made by other people
Polls
Giveaways
Product demonstrations
Content with a focus on culture (showing the human side of your company)
Customer reviews
The introduction of new items
Travel productivity
Inspiration
Food
Exercise
Body positivity
Environmentalism
If you're looking for an agency to take care of your Small Business Instagram Marketing check out: https://avocadoalien.one